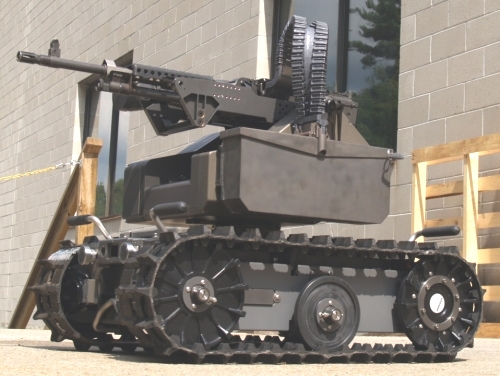 Foster-Miller's first combat robot was a TALON Explosive Ordinance Disposal ("EOD") robot that was retrofitted with a gun and they called it SWORDS.
Foster-Miller decided to design and build another robot that was designed to be armed. The Modular Advanced Armed Robotic System ("MAARS") has a few features well established in the wired battlefield. It knows where all the friendlies are and it communicates where it is so that other connected soldiers exclude it as a target. MAARS can be configured to recognize fire and no-fire zones for additional safety.
You can see a brief video of MAARS in action here.
Resources: